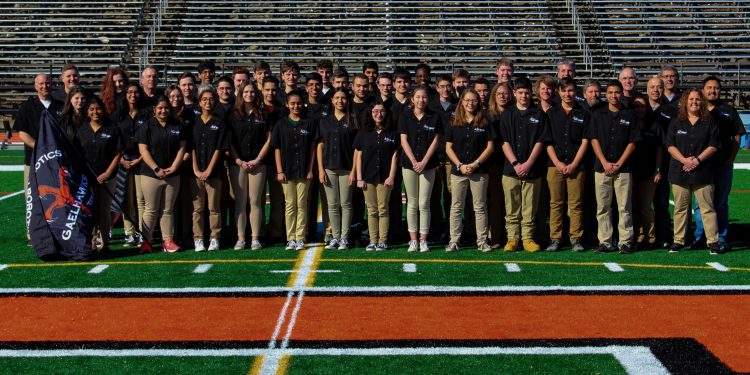 T
eam 230, the Gaelhawks, is the Shelton High School robotics team who has been actively taking part in the FIRST Robotics Competition (FRC) since 1998. In our twenty first year of involvement, the Gaelhawks are both an award-winning team and an active "STEM" force within the community. Students on the team are mentored by professionals in mechanical and electrical engineering, programming, and animation….
Detroit championship (Countdown)
days

hours

minutes

seconds
Our Qualifying Events (Click For More Information)
March 8 – March 10 2019- NE District Waterbury Event
March 22 – March 24 2019 – NE District Western NE Event
April 5 – April 7 2019 – NE District Hartford Event
April 11 – April 13 2019 – New England District Champs
Destination Deep Space Kickoff 2019

W
e are excited to blast off into this year's season, Destination Deep Space! Attended by over fifty people, this season looks like it will be out of this world! After watching the live feeds from kickoff in Manchester, New Hampshire, we broke off into small groups to begin to strategize and talk about this year's game. We talked about ideas we had for our robot, point scoring, possible autonomous modes, and general game strategy. The next day, we came back for more, and had many meetings within our committees and subcommittees, including digital marketing, awards, programming, and deconstruction of last season's robot to learn more about how it worked.
Subscribe to our Newsletter: