FLL stands for First Lego League. The objective of this program is to get kids from grades 4-8 interested and enthusiastic about the STEM field. However the experience of FLL is way more than just working with robots. By participating on a FLL team kids learn how to work collaboratively and  build team spirit. It also helps team members creatively develop problem solving skills. Each year teams are given missions that they need to solve using robots. It's not as simple as it sounds. The kids have to research a given topic within their team, strategically plan, build, and test programming on an autonomous robot to solve missions,  and develop a product to help solve a problem related to the theme.
This year the mission that was given to First Lego League was "Into Orbit". This topic has to do with space, specifically exploring and living in it. The teams will  choose and solve a real-world problem inside this topic and creatively present it the day of their competition(s).
Shelton mentors a variety of talented FLL teams from different schools and grades in our town. These teams include; Techniq, Predators, Braniacs, Resistors, and Persistence. This year was a very successful year for our Shelton teams. Not only did they receive a variety of awards, but we had two teams finishing 1st and 2nd place in the state champions. Stay tuned for their progress at the world championships, in Detroit, this year.
     This team is made up of nine intelligent 5th and 6th graders. They had a very good season making it to the state championships and receiving the top robot score in regionals. Their competition season started at the New Haven regionals where they scored 136 points helping them earn the Best Robot Design award. Not only did they get that award but they received a Golden Ticket to continue their journey and participate in the State Competition. While at states they also performed very well earning them them the innovation solution award.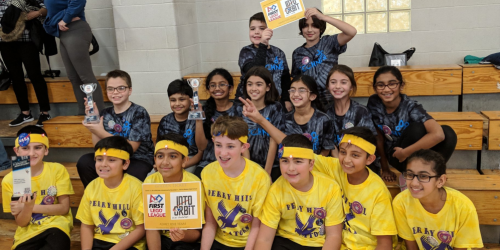 This is an amazing team of 5th and 6th graders that we are proud to mentor and be a part of. This team of seven had an unbelievable season this year. They also started off by competing at the New Haven regionals. Here they did very well in all aspects of the competition and earned the champions award (this award means they placed first overall in this competition). By earning this award, it also earns them a golden ticket to the states. At states they competed just as well, if not better. This got them the top spot again awarding them with the State Championship Award. They're now continuing their successful journey and going to the World Championships at Detroit.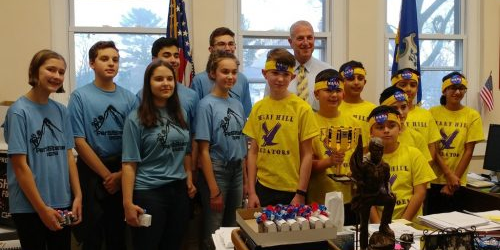 This persistent team consists of 7 incredible 7th and 8th graders. They had a very successful season. They kicked off their competition season at the Wolcott regionals. They did amazing there, and won the champions award and were awarded a golden ticket to states. They then progressed to the state championships, where they became the second place state champions.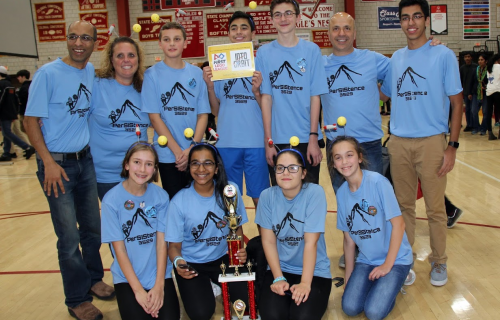 This team is consists of nine creative 5th and 6th graders. This season started off by going to the Shelton regionals. Here, they competed very well and earned the second place champions award along with a golden ticket for states. After a successful day at states, they were given the Judges award.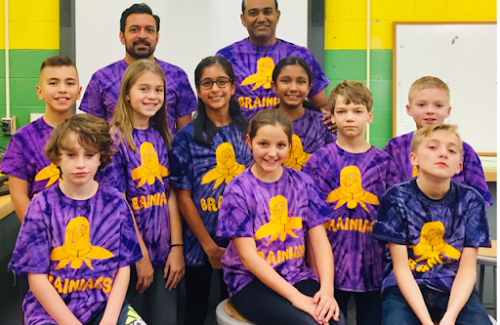 This team is made up of eight inventive 7th graders. They worked hard throughout the season developing their project and robot. They had the opportunity to present these elements at the Shelton regional competition.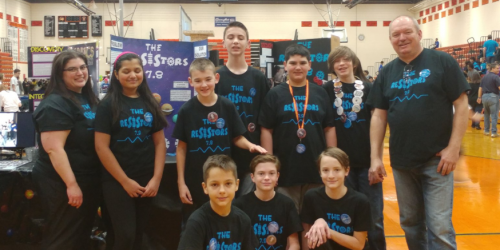 Follow Miss Piccolo on twitter for updates on our FLL team!